From

Chaos To Clarity -

We Haul It All!
Experience hassle-free junk removal in Southwest Florida with Junk Hauling Naples – your ultimate solution for a clutter-free life!
Satisfaction Guaranteed: Our Commitment to Your Junk Removal Needs
Don't Just Take Our Words For It
Brooke Beardsley
2023-01-27
The owner Shane was incredibly professional and is dedicated to his business. He helped me with an unusual situation with the hauling job and was incredibly efficient and quick. I definitely recommend this top-notch company!
Would use them again! We live on the 5th floor so it wasn't easy!
Fantastic company, highly recommended. Only good things to say about Junk Hauling Naples, couldn't have asked for a better group of people.
Shane and his crew came out to clear out my garage, what I thought would take hours, they had done in 45 minutes. They worked quickly and diligently. I was so impressed with the whole experience that I have hired them to come back and handle my move next week. If anyone is looking for an honest, hardworking, reliable company, I would refer Junk Hauling Naples without a second thought! Thank you Shane and team for coming to my rescue!
Communication skills excellent!!! Knew what was needed to be done accomplished all things efficiently and quickly. Lots of trust in this company I know I will use again & again. Mike
The team was professional, worked together and polite. I will definitely use Junk Hauling of Naples again.
Our team is highly trained and dedicated to providing professional and efficient junk removal services in the Naples, Florida area and surrounding cities. We respect your property and work diligently to ensure that everything is handled with care.
We are committed to environmental sustainability and strive to reduce waste through recycling and responsible disposal practices. Our team is knowledgeable about local regulations and follows strict guidelines to ensure that your junk is disposed of properly.
We offer flexible scheduling to accommodate your needs, including same-day and weekend appointments. Our team will arrive on time, ready to handle any job, big or small. We also provide all the necessary equipment and tools for the job.
Our top priority is your satisfaction. We strive to provide exceptional customer service and will go the extra mile to ensure that your junk removal experience is stress-free and hassle-free. We are committed to building long-term relationships with our customers and aim to exceed your expectations every time.
Our Commitment to Recycling and the Environment
At Junk Hauling Naples, we take our commitment to the environment seriously. We believe that recycling is one of the most effective ways to reduce waste and conserve resources, which is why we prioritize it in our day-to-day operations. By sorting through items and working with local recycling facilities, we ensure that as much waste as possible is diverted from landfills and given new life as new products. We believe that small actions can have a big impact, and we are proud to be doing our part to care for the environment.
Perfection In Every Step We Take
Our Commitment to Excellence As A Junk Removal Service.
Junk Hauling Naples is a locally-owned full-service junk removal company in Southwest Florida. Call us (239) 293-6721 or email  [email protected] for Your FREE On-site Estimate Today!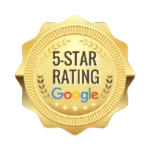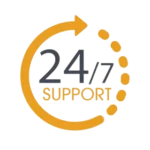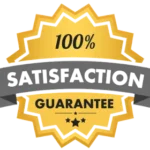 Our team is fully prepared to assist you with your junk removal project.
From Mess to Marvelous: We'll haul away your junk and leave your home looking better than ever before.