Transform Your
Workplace

With Our

Commercial

Junk Removal Service -

Efficient, Responsible, & Hassle-Free.
Transforming your Workplace's cluttered chaos into organized efficiency with our Commercial Junk Removal Service in Naples, FL & the surrounding cities. Our experienced team will help you clear out all unwanted items such as old furniture, waste, electronics, and office equipment. We ensure that all items are disposed of responsibly and in compliance with local regulations. Our goal is to create a clean and clutter-free environment for your business, promoting productivity and professionalism. Let us handle the mess, so you can focus on running your business smoothly.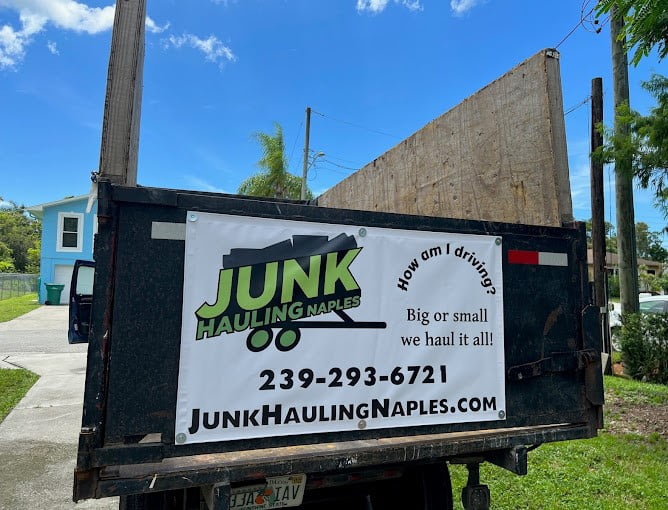 From outdated furniture to unwanted clutter, we'll help you transform your space into something fresh and new.
We offer fast, friendly, and affordable junk hauling services to help you reclaim your space. Contact us now for a free consultation!